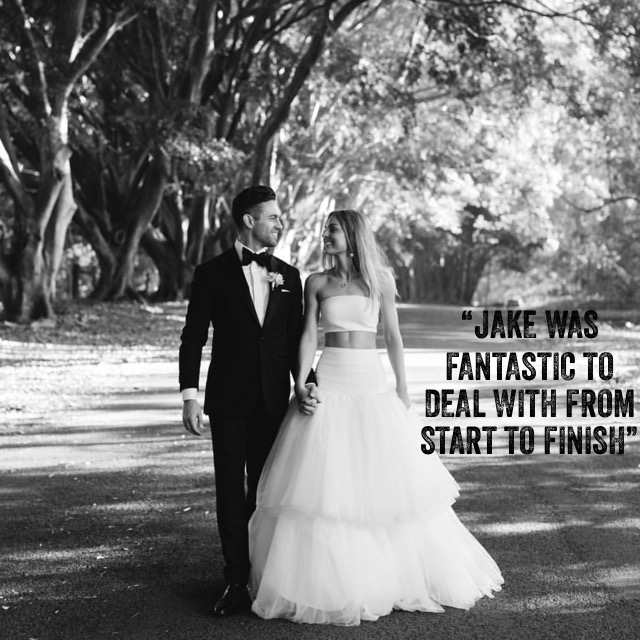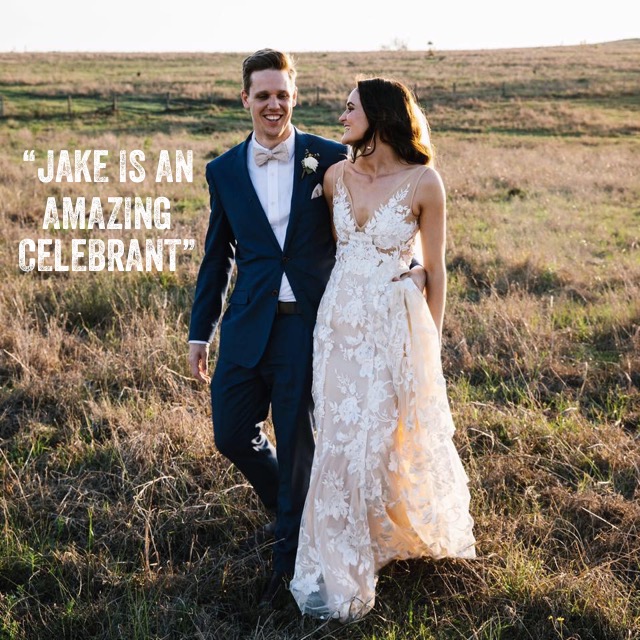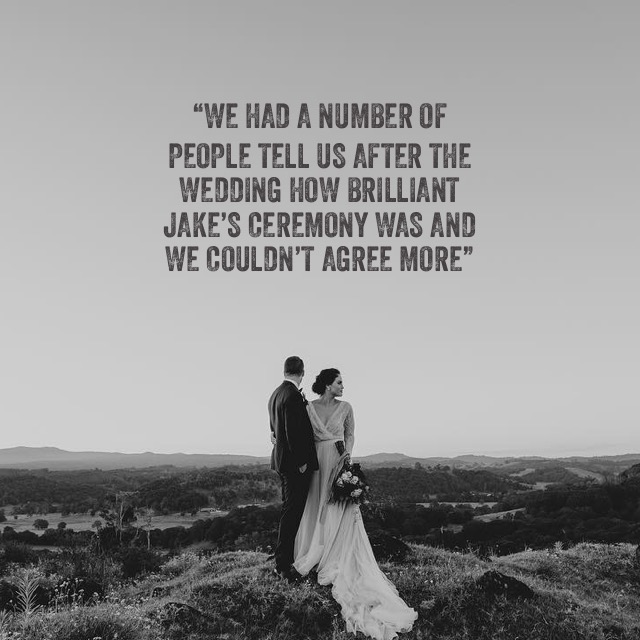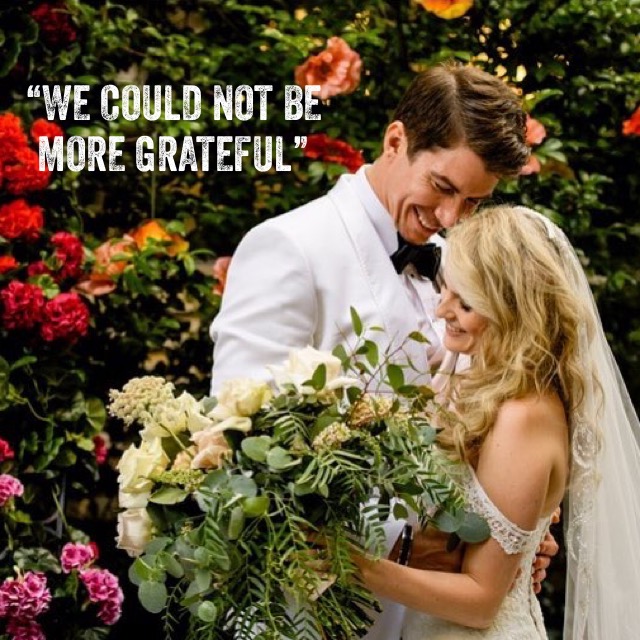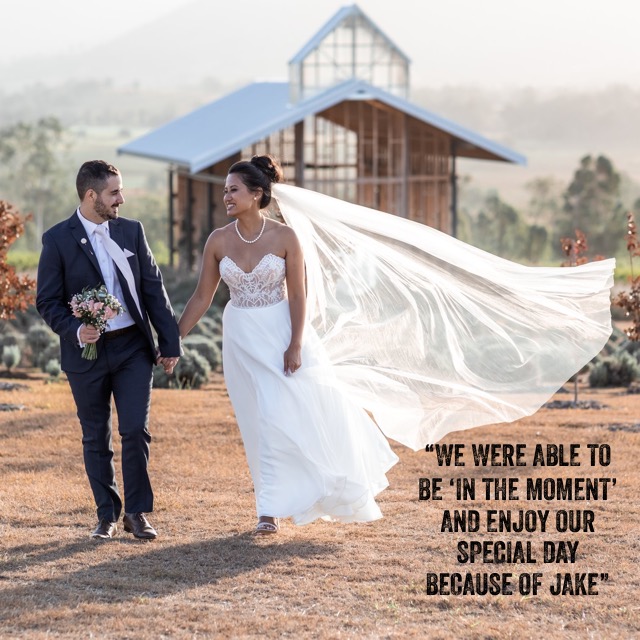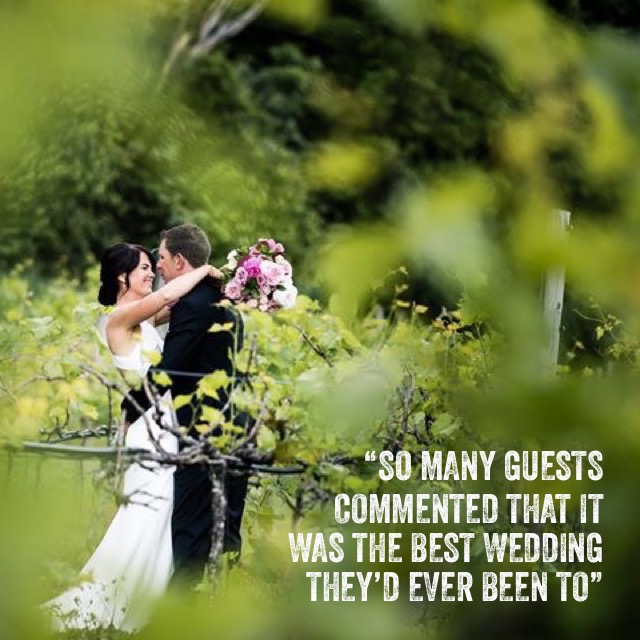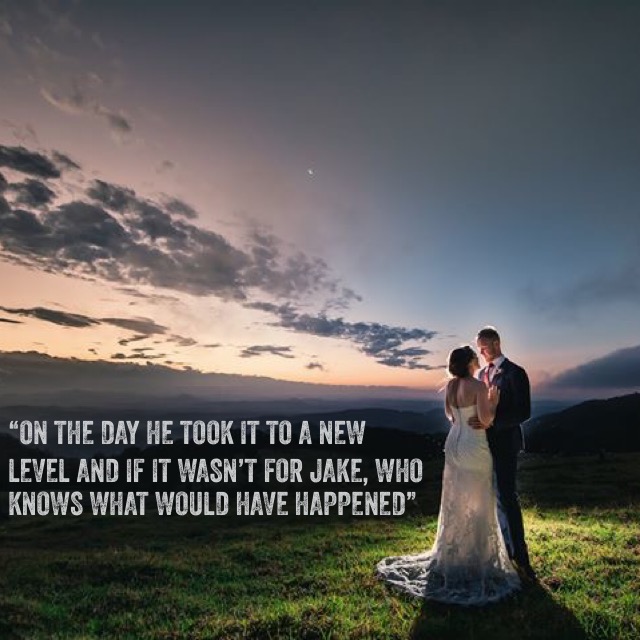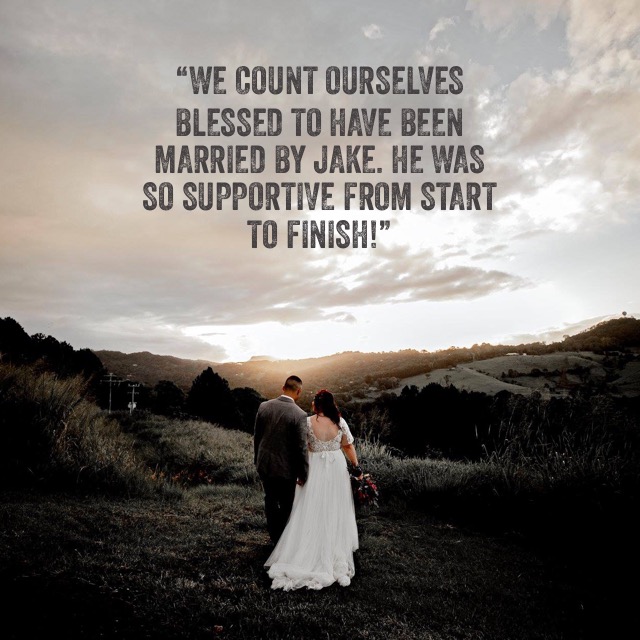 About Jake...
The year was 2007, the day, just like any other... until a lovely young couple asked me if I would marry them. (I was serving as a pastor at the time). A few months later they were married, other couples were approaching me and I thought to myself, 'Hang on... this is awesome!' I absolutely love doing weddings!
I love that you've somehow found your way to my website (Thankyou). I love receiving an initial enquiry from an engaged couple. I love planning with couples to ensure their ceremony reflects their personality and represents them well. When the big day arrives I love supporting brides, grooms and family members. I love discussing with venue operators and photographers how we can best serve the couple. I love the feedback I get from guests and newly-weds. I even love the fulfilment of sealing up all the paperwork the following day.
I believe healthy marriages are a vital part of the fabric of our society and that having someone to love and trust makes for a fuller, richer life.
As an ordained pastor, I'm often asked if I do civil ceremonies. In fact the majority of ceremonies that I perform are not religious in nature. I am a Christian and as such would love to help you have the best wedding and marriage possible.
Many couples that I've had the privilege of marrying have come along to church while many others have no interest in God whatsoever. Regardless, I'll be here if you ever need me or would like to chat.
I'm incredibly grateful for my wife, Leone and our two beautiful daughters; Abigail and Isabel. It's my hope that every wedding I'm involved with produces not just an incredible day but also a strong marriage. I care about marriage, I care about weddings and I'd love to contribute to yours.